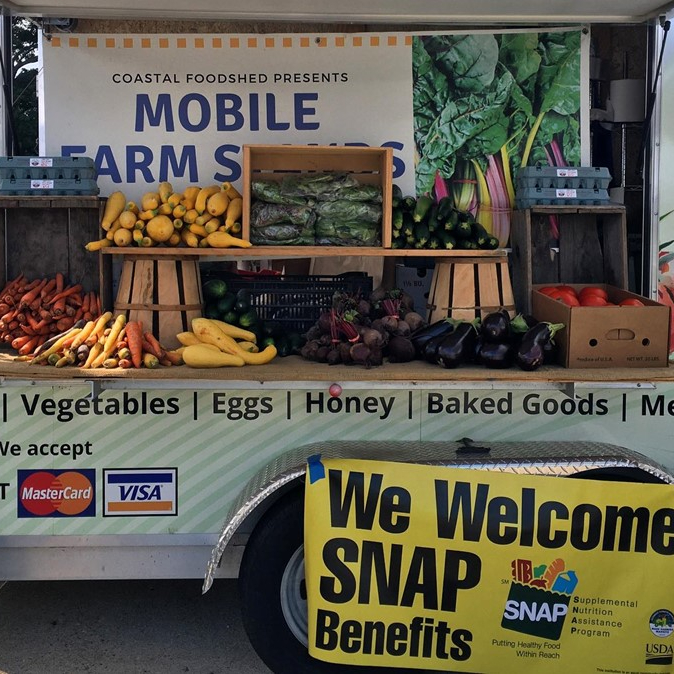 Coastal Foodshed
Address: 38 Blackmer St New Bedford, MA, 02744
Email Address: stephanie@coastalfoodshed.org
Phone: 508-259-2647
About Us
Coastal Foodshed (CFS) is a non-profit food hub on a mission to strengthen the local food economy by creating the supply chain infrastructure that supports small farm operations and growth and makes it easier for customers to purchase local food.

We also focus on creating equitable access to local food among those households living in communities without enough places to buy fresh, healthy food, or relying on SNAP benefits to purchase the majority of their groceries.

We operate the New Bedford Farmers Markets, Mobile Farm Stands, and Virtual Market you are shopping on right here! We also host fun cooking demonstrations and workshops through our Learn to Love Local program- you can get a taste at any of our in-person markets!